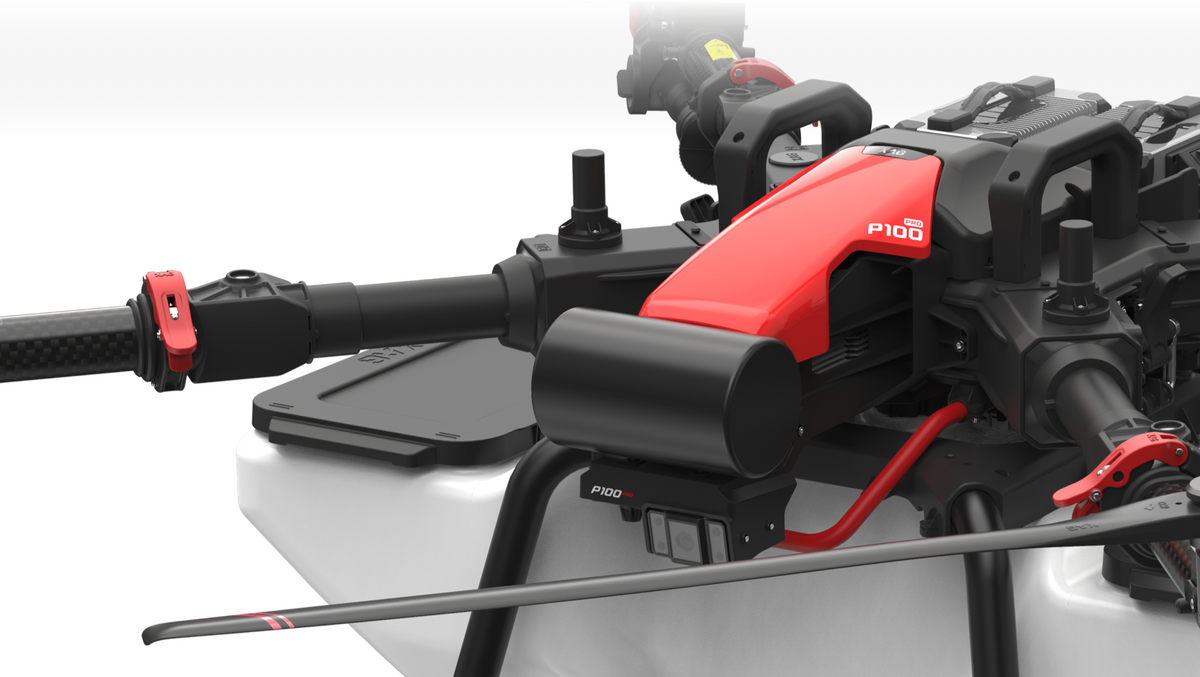 "Tell me about the P100 Pro, Why should I buy it instead of other drones?
1. The Most Efficient and Durable Ag Drone
10 acre/flight by doing 2 gal/acre fungicide

Average 400 acres a day per drone

2 ppl crew running 2 drones together on a drone trailer, average 800 acres/day.
2. Charge Batteries in Water
Smart 962 wh Lithium-ion Battery
Emerge in water to charge
Take 12 mins charge 2 batteries full
3. Fully Autonomous on RTK w/o celullar service
RTK sub-inch accuracy without cellular service.
Take off and land at the same spot without manual flight
5. 5 gal/min Dual Peristaltic Pump
Easily do 5 gal/acre on top speed 31 mph
Go all the way up to 20 gal/acre
13.5 gal tank
6. Vertical Auger Spreader
Vertically spread without damaging propeller with granule.
If doing 70 lbs load, at 35 lbs/acre rate, will get 3 flights per set of batteries. Doing 22 Acres/Hour 
7. Modularized Design, Durable Hardware
Detachable payload system, switch in seconds.
Exposed cable and parts which can be replaced easily.
Parts stock and service shop in the States of Missouri, Iowa, Washington, USA, and Ontario, Canada.
IPX67 Full body Water and Sand Proof.
Power wash the entire body, even the brain!
Power wash cable mainboard and flight controller
8. Avoid Obstacle Autonomously
Millimeter Radar with 5'~264' detection range
Able to detect obstacles at 31mph top speed
Autonomously circle around the obstacle to keep going.