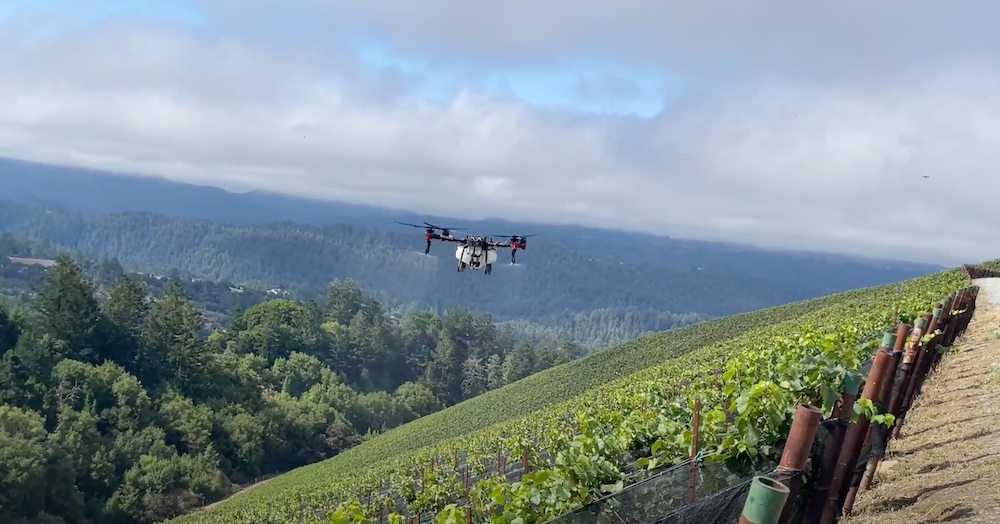 Does it work on vineyard with steep slopes?
Yes!!! Come & see this result on grapevine
Spray on steep vineyard slopes on 10 gal/acre
flight speed at 4.5 mph (2 m/s)
13 ft (4 m) height
swath 20 ft (6.1 m)
applicate rate 10 gal/acre (37.98 L/acre)
This test is proudly provided by Ag-Bee LLC
---
We at Ag-Bee are ready and able to provide end-to-end service solutions for all of your agricultural applications.  Our pilots are trained and certified in all drone operations, and we are excited to help you achieve your goals using drones!  We also have all necessary FAA and local exemptions to fly our drones commercially and are the first in the state to achieve this status. 
Ag-Bee LLC
38919 Mesa Road, 
Temecula, California 92592, United States